New Membership Features
Is it your first time visiting EasyVirtualChoir, or your first time in a while?
We've been constantly improving our site to help you create even better virtual choir performances!
Here are some of the new features we've added:
create custom video layouts, in addition to the default grid layout. This helps you create interesting scenes for your ensemble.
transition between different video layouts at different points in your song. This helps you highlight soloists, and add visual variety to your video etc.
apply background noise reduction, reverb, and panning in our advanced audio editor
create videos using virtual backgrounds
add subtitles to your song
add a title and end slide to your song
and much more!
And here are some features we added based on your feedback:
upload multiple accompaniment tracks into a song
reorder video tiles in the grid layout
download all audio tracks for further editing in a digital audio workstation
rotate and mirror videos
You may find these features by visiting a song, entering "Song Studio", and turning on "Edit mode"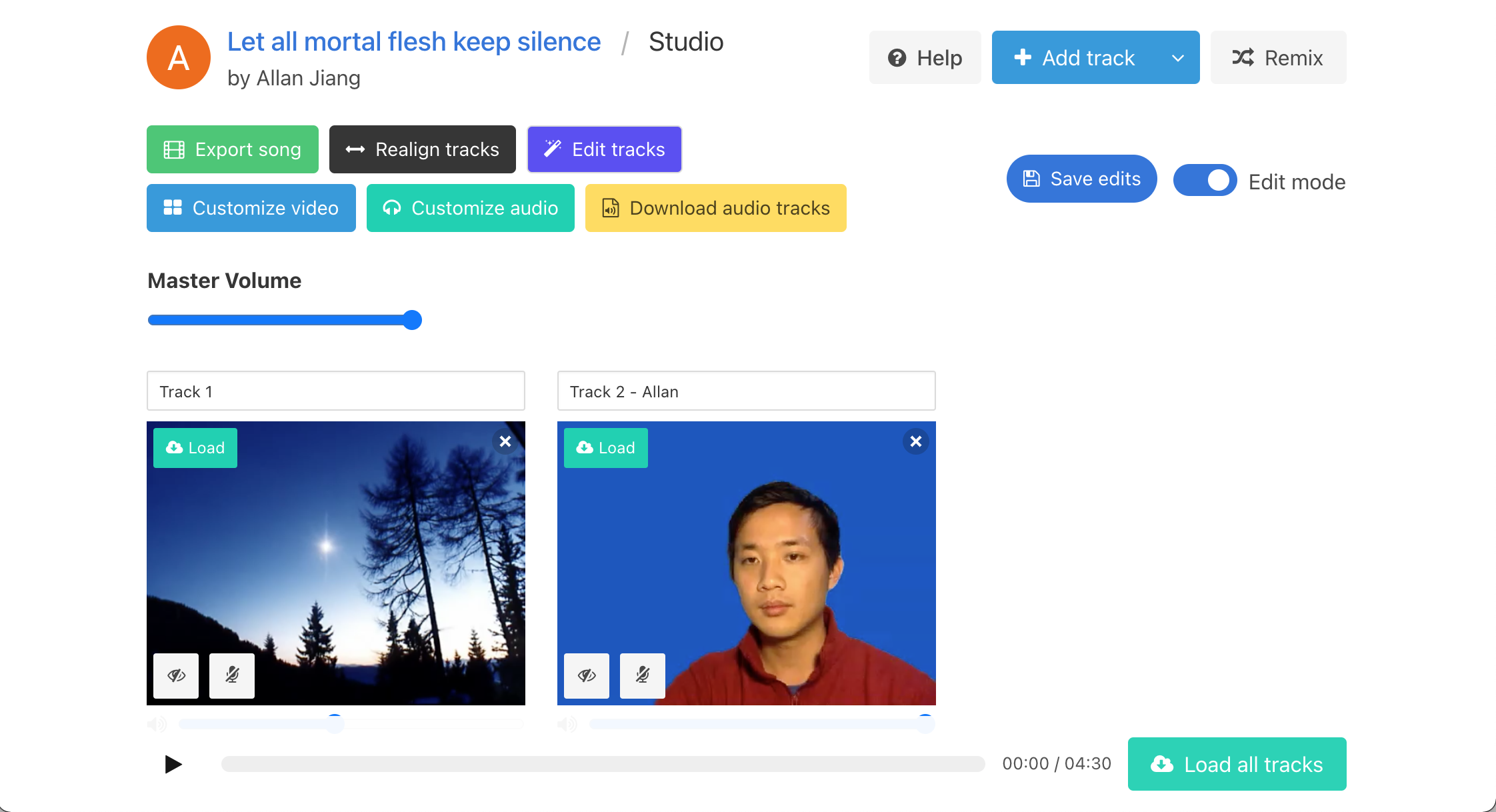 creating custom video layouts, creating layout transitions, and reordering video tiles are under "Customize video"
doing background noise reduction, reverb, and panning are under "Customize audio"
virtual backgrounds, as well as rotating and mirroring videos is under "Edit tracks"
virtual backgrounds may also be applied in the recording phase, under "Recording settings"
Want to see it all in action?
Watch our tutorial series for membership features on Youtube!
And we'd love to hear your feedback! Drop us a note on our Google group to start the discussion!
---
And that's all for today!
We hope that EasyVirtualChoir will be a meaningful way for you to connect with family and friends even when you can't meet in person. ❤️